Residents of New Brighton are reminded that annual New Brighton Residents Association Fees are due as of April 1, 2019. In consideration of the current economy, the NBRA Board of Directors has developed a reasonable budget to reduce operating expenses where possible while still providing high quality service to all New Brighton residents. This increase of 0.92% for the 2019/2020 fiscal year will offset the impact of the required upgrades, as well as the additional repair and maintenance as our 15 year old facility ages. Tree replacement within the NBRA Park, amenity upgrades, and sustainable initiatives will also be offset by this increase. Please click HERE to view the 2019/2020 budget.
As a property owner in the Community of New Brighton you are a member of the New Brighton Residents Association (NBRA). Benefits of membership support facilities like the New Brighton Clubhouse, which is enjoyed by New Brighton residents throughout the year during facility rentals, programming, and special events. Membership also permits use of the NBRA Park amenities, which include: a hockey rink/basketball courts, a splash park/pleasure skating rink, tennis courts, a beach volleyball court, and a playground structure. If you have yet to visit, the NBRA team encourages you to take advantage of using this multi-functional facility located in your backyard! Other benefits of membership include: discounted programming for all ages and interests, participation in special events, access to the New Brighton Connect website, and enhanced community maintenance in designated areas. The association also owns and maintains the Bell Tower amenity, pond fountains, and decorative entry features.
The NBRA is a not-for-profit organization which manages assets owned by the Association, for the benefit of New Brighton residents. An encumbrance is registered on all property titles in New Brighton in favour of your Association to ensure annual payments are provided in accordance with the Articles of Association. Membership is mandatory and applies to each and every property owner in New Brighton.
To offer further clarification on the 2019/2020 Budget, please view the image below.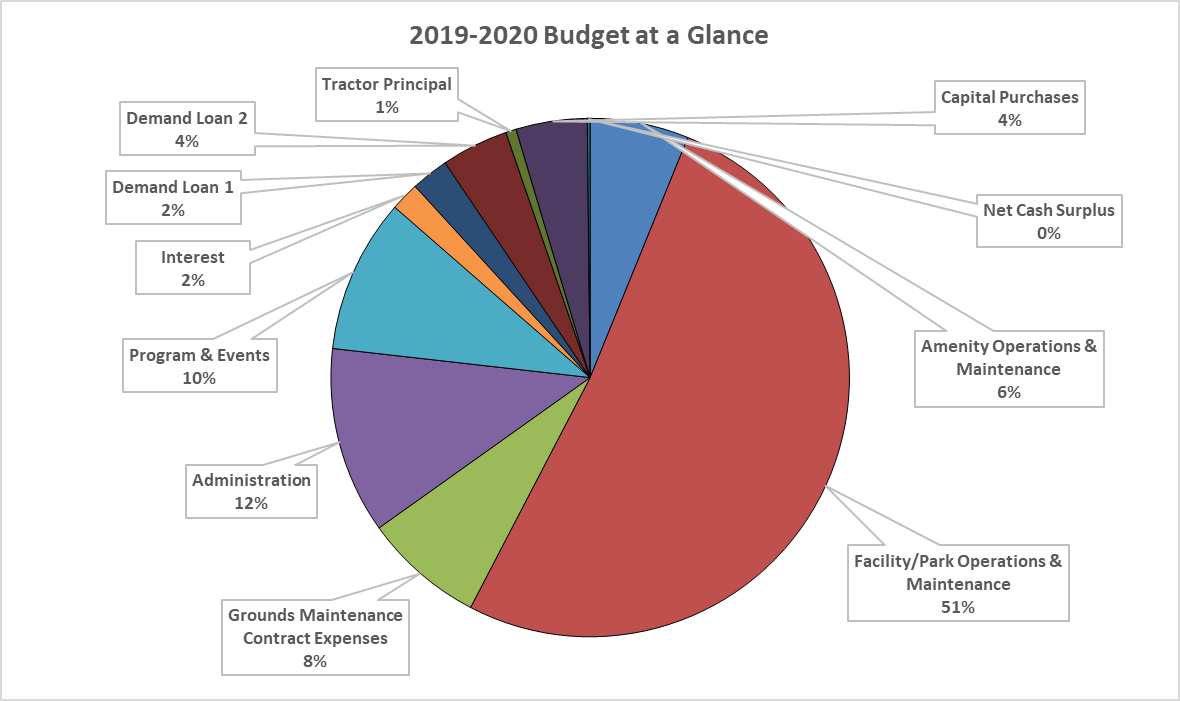 2019 / 2020 NBRA Fees
Single Family Homes: $329 + GST = $345.45
Multi-Family Homes: $246.75 + GST = $259.09
Methods of Payment
CHEQUE, DEBIT, and/or CREDIT CARD - 9:00am-9:30pm Monday to Sunday; OR
CASH - 9:00am-5:00pm Monday to Friday; OR
CHEQUE - Mailed to the address listed above. Please make your cheque payable to the New Brighton Residents Association (not NBRA); OR
ONLINE - Commencing March 11th 2019 via www.newbrighton-connect.com (Click on 'Pay Your Fees'). If you do not have an email address on file with us, please call 403-781-6613 X: 1 or 5 and an online account will be created for you. Please follow the steps provided in the video on the website and Facebook page to pay your account balance. There is a $5 convenience charge to use the online payment system, which has already been applied to all online accounts.
Residents are also reminded that all delinquent accounts paid after April 30, 2019 are subject to interest charges of prime plus 5% per annum and other charges related to the collection of these fees.
To view the NBRA Collection Procedures please scroll down. All further questions regarding annual fee payment can be directed to the General Manager at 403-781-6608.
NBRA Reserve Fund
A Reserve Fund Study provides an inventory and 25-year estimated future replacement/repair costs for all property owned, managed, or otherwise the responsibility of an organization. Typically, the reserve fund is used for items that do not occur annually, as these be would be considered operating expenses. The replacement schedule in combination with the estimated costs is then used to recommend annual contribution levels to a reserve fund to cover future expenses. In June 2014, Clear Path Engineering was contracted to complete an extensive Reserve Fund Study to assist the NBRA in developing an effective plan to establish a reserve fund. Commencing the 2014/2015 fiscal year, the NBRA contributed the majority of their net cash surplus to establish a reserve fund. The following is the recommended funding plan for the NBRA:
| Fiscal Year | Suggested Contribution |
| --- | --- |
| 2014 / 2015 | $100,000 |
| 2015 / 2016 | $102,000 |
| 2017 / 2017 | $104, 000 |
| 2017 / 2018 | $106,12 |
A new Reserve Fund Study will be completed in July 2019.
Collection Procedures
Fees are due April 1.
Beginning of May:

Interest is applied to all outstanding accounts (5% per annum in excess of the prime rate of interest). Interest will be applied on the first day of each month.
Access to New Brighton Club and Park is denied to all accounts in arrears by May long weekend.

Beginning of June:
Beginning of July:

Accounts are handed over to New Brighton Residents Association's legal counsel, for collections.
Payments are no longer accepted at the New Brighton Club. All payments and communication regarding collection of fees is done directly between the homeowner and NBRA legal council.
Legal costs associated with the collection of fees, as determined by NBRA legal council will be charged back to the homeowner.
It is each homeowner's responsibility to ensure that payments are received by the New Brighton Residents Association, in full, by the due dates. Late payment charges will be applied to each account in arrears until full payment is received.